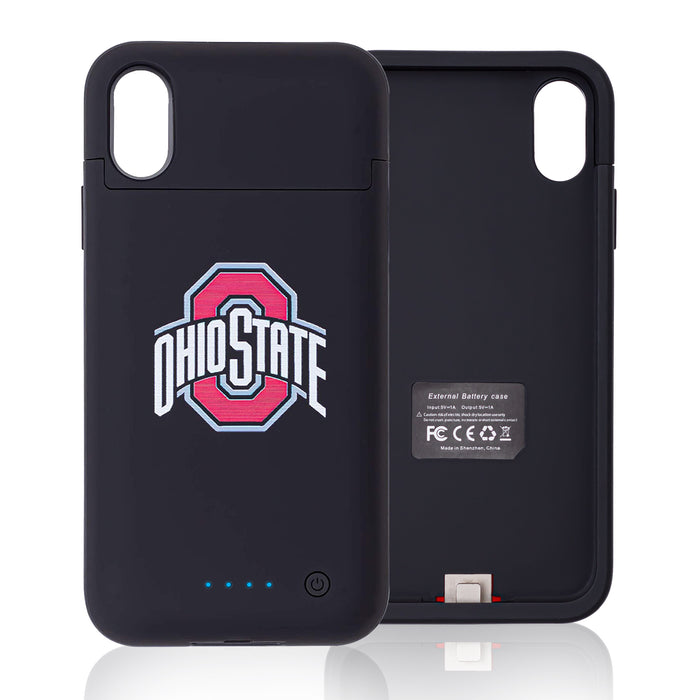 Ohio State Buckeyes iPhone X Xs Wireless Battery Charging Phone Case
Are you a fan of the Ohio State Buckeyes? Want to show off your support in the most stylish way possible? Looking for a smart battery case that charges your phone without the hassle of wires?
What if we told you that you could have both of those things in the same product.
This Ohio State Buckeyes phone case is the ideal purchase for the fans of the team! It is not just a high-quality accessory, but also a very practical and useful phone charger. This portable wireless charger helps you charge your phone on the go, without having to deal with wires and remembering to carry them around with you. Welcome to the 21st-century folks!
This particular charger is compatible with iPhones X and XS and measures 5.8". It features a 5200mAh battery capacity that will help triple your video streaming, talk time, and web browsing experience. It will double your battery life so that you don't miss out on any important moments during your team's run to the Big 10 Championship. This wireless phone  charger comes with a smart security chip so that you don't have to worry about your device overheating, over-charging, or short-circuiting.
To use the case, simply slide your iPhone into the charging case and make sure it is securely connected. Then press the power button for 3 seconds to start charging. And that's it! Your very own Apple wireless charger is ready for use.