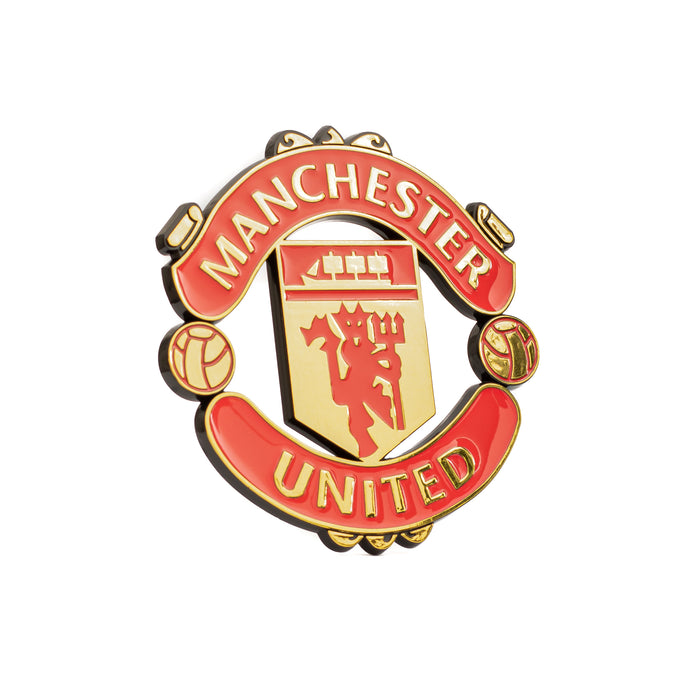 Man U Manchester United Car Emblem Badge & Decal Sticker
Man U fans, gather around, it's time to accent your car with a brand new Manchester United 3D Car Emblem. Designed for a true fan of the Premiere League team, this car emblem will allow you to show your Red Devils pride everywhere you go. Rendered in the shape of the Manchester United Football Club logo, the 3D design enhances its appearance & makes it look even more real & movie-like. This car decal has a perfect size – neither too large nor too small on your car.

Quality Matters:
Cheaply made car emblems will fade or chip within just one month of being on your vehicle. Our expertly crafted car emblem features a heavy-duty ABS core with a triplate chrome finish, which provides excellent durability against the outside stressors. It can withstand harsh weather conditions, everyday use & regular car washing without falling off, fading or chipping. You will feel the difference in quality the moment you hold our emblem in your hand.
Stays In Place Yet Won't Harm Your Car When Removed
We use 3M adhesive tape in order to make sure the Man U car decal stays in place in all weather conditions, all year round. Never worry about it falling off after a few weeks; this car decal will stay on your car until you don't want it to stay. And in any case, if you want to remove it, the paint-safe adhesive makes sure the paint won't scratch or peel off.
Versatile & Universal Application:
Any Vehicle: Car, trucks, SUVs
Anywhere: Applies on any hard surface: rear, front hood, side
Size: 3.5" in length x .5" in width x 3.5" in height
Any Model: Cars, Trucks, SUVs, Motorcycles, etc.
The universal application makes a fail-proof gift for a proud car owner or a Manchester United fan because it's guaranteed to fit. They will thank you every time they drive their car!
Two Minute Installation:
Just peel the adhesive backing & attach on any smooth & hard surface. It's that simple! No professional help or complicated tools needed.